About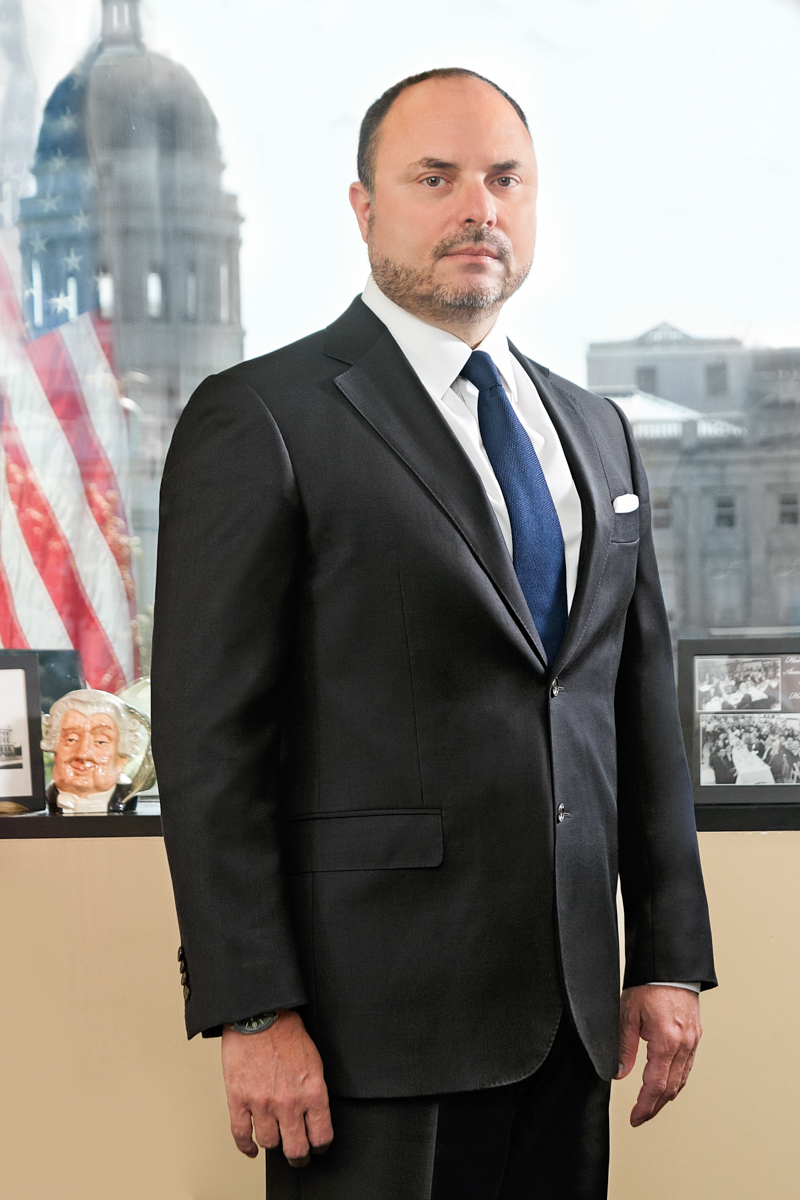 Perry Primavera has been engaged exclusively in the practice of criminal law for the past 30 years. He is a former Federal, State and County prosecutor and currently specializes in the defense of individuals and corporations charged with white collar criminal offenses in Federal and State Court.
At the Law Offices of Perry Primavera, LLC, Perry Primavera has successfully represented myriad criminal defendants on the State and Federal level involving allegations of Federal mail and wire fraud, money laundering, misconduct by a corporate official, theft of services and official corruption.
His most recent successes include the acquittal at trial of a Chief of Police charged with Official Misconduct, the successful diversion into the Pre-Trial Intervention Program of a corporate official accused by the State of New Jersey with first degree money laundering which resulted in the dismissal of all charges, and the sentencing to a term of probation of a corporate official charged in a 1.2 million dollar Federal contract fraud case.
Perry Primavera began his career as a Passaic County Assistant Prosecutor assigned to the Adult Trial Section after serving a one-year criminal judicial clerkship in Bergen County. Since then he has been employed as an Assistant Prosecutor by the Essex County Prosecutor's Office in the capacity of Director of the Law Enforcement Corruption Bureau and subsequently as a Senior Deputy General for the Division of Criminal Justice assigned to the State Corruption Bureau.
From July 2006 through October 2008 Perry was designated as a Special Assistant United States Attorney for the District of New Jersey and assigned to the investigation and subsequent successful trial prosecution of the former mayor of Newark, New Jersey. Additional prosecutorial career achievements include the successful investigation, indictment and trial conviction of the Chief of Police for the Township of West Orange, an Arson RICO trial conviction, a successful RICO prosecution of leaders in the Genovese Organized Crime Family and the indictment of a New Jersey Assemblyman.
As the Director of Internal Affairs for the Essex County Prosecutor's Office, his duties included the investigation and prosecution of all county wide law enforcement misconduct. Prior to his promotion to Director, he was assigned to the criminal trial courts as Senior Trial Attorney. As Senior Trial Attorney, Perry Primavera tried more than eighty felony cases ranging from child sex abuse to homicide.
As a Senior Deputy Attorney General assigned to the Corruption Bureau, Perry Primavera was responsible for investigations, indictments and trials on a wide range of matters including political corruption, law enforcement misconduct, insurance fraud and financial fraud.
Perry Primavera was invited to speak at the 2012 New Jersey Judicial College on the topic of High Profile Prosecutions and has taught numerous courses at the request of the New Jersey Board on Continuing Education.
Perry Primavera has received numerous awards for his advocacy skills throughout his career including the coveted State of New Jersey Award for Excellence in Trial Litigation.
Perry Primavera received his law degree from the Benjamin N. Cardozo School of Law and was a member of the Cardozo Law Review. He also interned with both the U.S. Attorney's Office for the Southern District of New York, and the Manhattan District Attorney's Office.